[ 02/2021 ] Daybreak Orrs Bridge Road Campus Grand Opening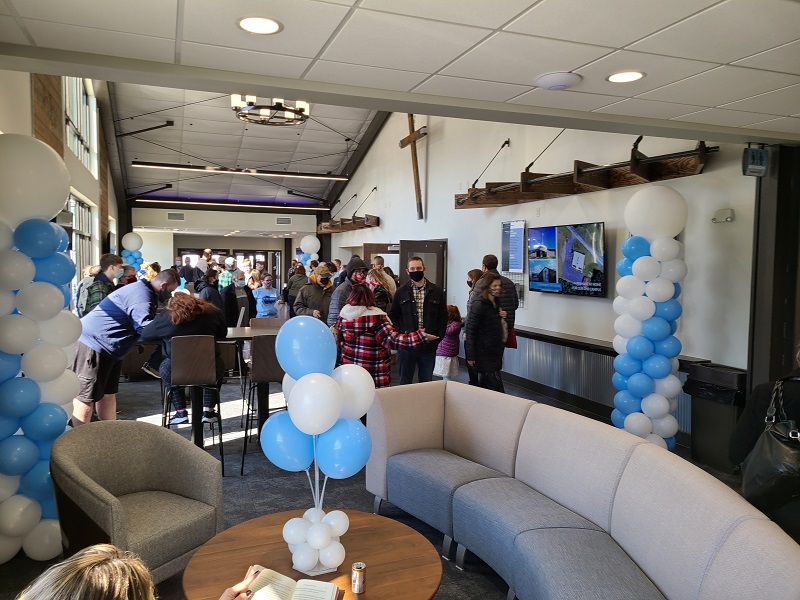 Construction at Daybreak Church's new Orrs Bridge Road campus is complete and they officially opened the doors during the Grand Opening Ceremony on Sunday, February 21st!  This joyous event welcomed their congregation and surrounding community to the new space with a morning full of worship and music.
Pictured above is the beautiful new lobby which is lovingly being referred to as "The Commons" as it is to be "a common place to meet new people, build relationships, and grow our heart for God and His mission."
Click here to visit our portfolio page and view more photos of this stunning renovation/construction.
Another big 'Thank You' to Daybreak Church for choosing Centurion as your construction partner for this project.  We are proud to be a part of the Daybreak family!