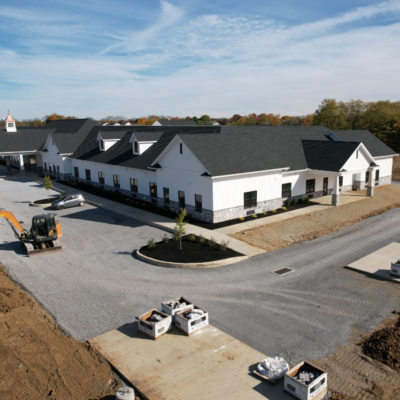 CEO
Silver Springs Senior Living
"Coming from a real estate and residential construction background, I thought I knew what it would take to get my project off the ground and completed. Once I realized how different commercial construction is, I was grateful to have Centurion Construction handling the construction of my project for me. It was great to have the project superintendent and the project manager explain the necessary measures needed to get my project completed. I look forward to working with Centurion's Team on future work my company will have."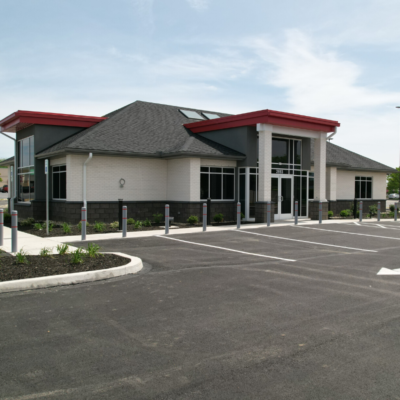 Senior Facilities Project Manager
Members 1st FCU
"No matter what personnel you have on the job, your quality control and attentiveness to us as a client is very consistent. That seems like an easy thing to say, but in our present day it is not often realized with a vendor. Everyone on your team has been great at understanding what we want and working with us. The communication is always open and honest (whether good or bad news), which is something I personally value very highly in a team. This coupled with the great members of your team that have worked on our projects has driven our trust level with Centurion to a higher level."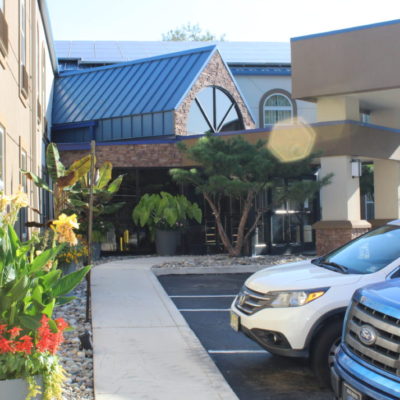 General Manager
Sure Stay PLUS Hotel
"I LOVE this construction company!!! I commend this company for their core values, exceptional integrity, and excellent customer service! We worked with Centurion on very extensive renovations and additions to our hotel. I can't say enough about how great of a company they are to work with! From start to finish it was a pleasure. The entire Centurion staff, from the ownership to their employees, are courteous, professional, and attentive to your needs. This project, which took over a year, was completed while our hotel remained open for business. Centurion did an outstanding job ensuring that our guests were accommodated throughout this entire process. I would highly recommend Centurion for any of your renovation or construction needs."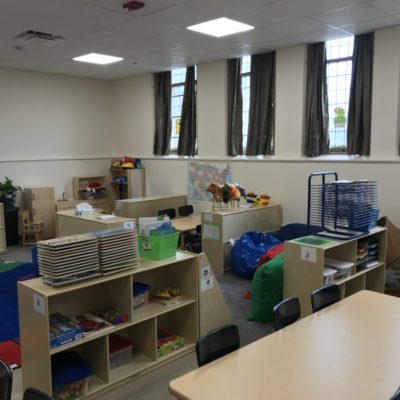 Executive Director
Shalom House
"While we continue to anticipate years' worth of projects that will give us opportunities to partner with Centurion, our inaugural experience has been extraordinary, even more than we expected it would be! This is in no small part connected to the fact that your field and office staff's daily efforts and attitudes on this project have found a place in ours' and the Allison Hill Community's hearts. We look forward to the new and future phases of current projects holding the same experience of diligence, positivity and humor that the construction industry so often lacks! The attitudes of the Centurion forces have been instrumental in making this renovation process enjoyable and transformative to our community. We knew we had been privileged to connect with something special from the first time Donna and I met Centurion Construction to discuss this potential project. That sense has only grown, along with an overwhelming sense of gratitude and appreciation for having a partner like Centurion working with us on this campus plan (and all that will follow). Thank you for the culture of excellence that clearly defines Centurion Construction!"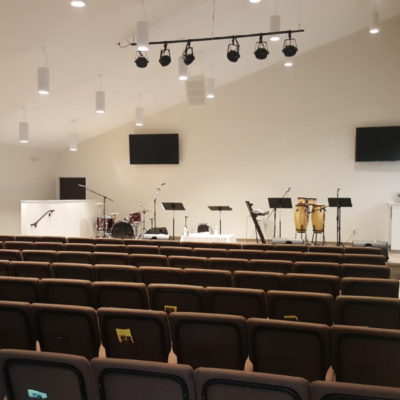 Lead Pastor
Catawissa Christian Church
"As our Church has been growing, we knew that we needed to seek a larger facility. After much thought and prayer of whether to build or not to build, we began looking at an old bank. Working with the team at Centurion helped us make this decision. Their attention to our need's analysis, vision to reach our community, and visiting the site before we purchased the property all helped design a facility that is multi-faceted and met the needs we expressed. Once we began construction and renovations, my relationship with the office and field staff began to grow quickly! Making adjustments and some changes along the way, I truly feel that both listened to what our concerns were and offered as much help or insight they could to make sure that our church facility would be able to meet our needs. Both the office and field staff were attentive to details and always willing to listen. I not only believe we have had a great working experience but have continued as friends post-construction! Thanks to the team at Centurion!"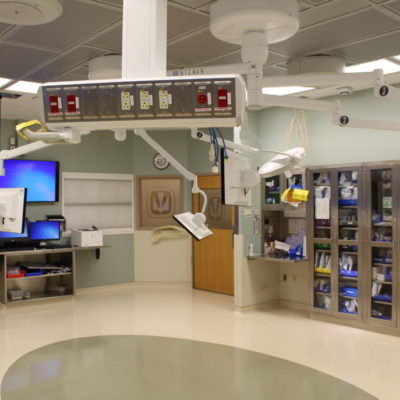 Senior Director, Quality and Regulatory Compliance
Geisinger Health System
"Centurion Construction Group, LLC has received the highest performance score for the work and services performed of all contractors and subcontractors engaged on active projects for the Geisinger Health System. Congratulations! This is a great accomplishment for your team and the Geisinger Facilities Department is truly appreciative of Centurion Construction Group, LLC efforts."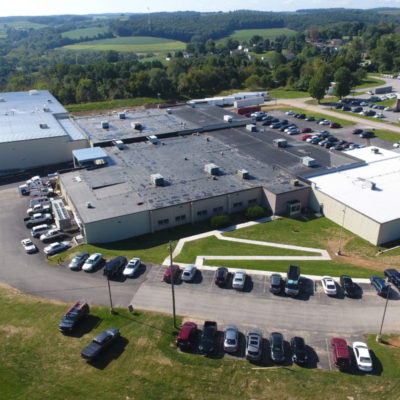 President
Wolfgang Confectioners
"Our job was complex in the fact that it wasn't just putting up any old building structure. There were multiple facets to our project that included but were not limited to significant demo, high level food grade renovation, all new utility service upgrades and most importantly, complex equipment installation. On top of all of that we had 90 days to complete the project. So, we interviewed multiple contractors to determine who could complete all of these project requirements for us in the time frame we had, and chose Centurion Construction. During the Project Design and Planning Phase Centurion was upfront with us about the challenges and potential issues the project would be subjected to as it progressed to completion. They wanted to make sure that we could work together as a team to hit the budget and schedule so there weren't any surprises at the end of the project. So when the project began, were prepared when those issues arose. Centurion would meet with us and work to add and subtract Scope Options so that we could still maintain our budget throughout this dynamic project. We worked together on this job right up until the day of Equipment Start Up and Centurion delivered the project on time and on budget. Centurion went above and beyond to make everything right for Wolfgang Confectioners. Working overtime, high levels of quality control and subcontractor / vendor interaction all led to a successful project. All in all, we couldn't have asked for a better partner. One who exemplifies integrity, hard work and fun all at the same time. We will use Centurion again and I would recommend them to anyone in need of Design / Build General Contracting Services, you won't be disappointed."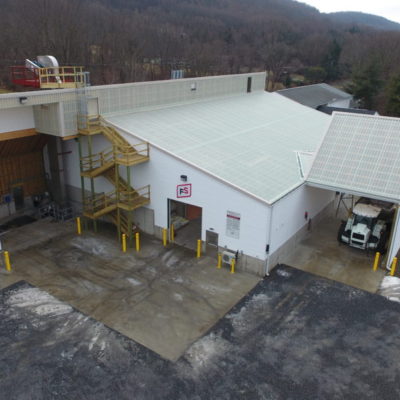 Business Operations Manager
Growmark FS, LLC
"The team at GROWMARK FS continues to be a satisfied customer of Centurion Construction Group, LLC through all of the projects we have collaborated on. The services provided by Centurion from initial budgeting to project completion are high quality, professional and timely in meeting our construction needs. A great team to work with."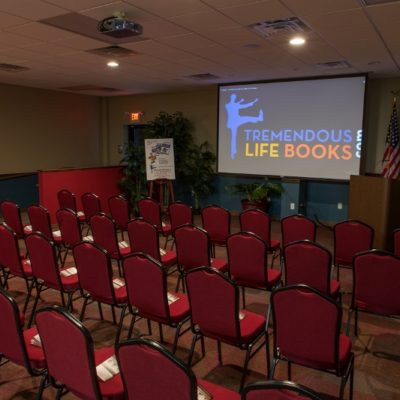 "Having worked with hundreds of contractors and subs throughout my career, I can honestly say that Centurion surpassed all my expectations. From design to execution, they were of the utmost professionalism and responsiveness. They will always be my only choice for any future capital expenditures."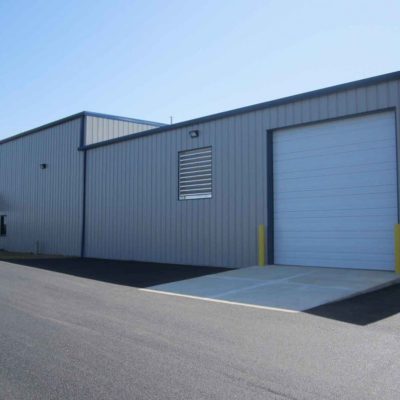 President + CEO
Precision Cut Industries
"Centurion Construction has performed numerous projects for us, ranging from small capital projects, to a complete building modernization. In working with them, I have been extremely impressed with their attention to detail and sense of urgency. I would highly recommend their services to anyone looking for true professionals in the construction industry."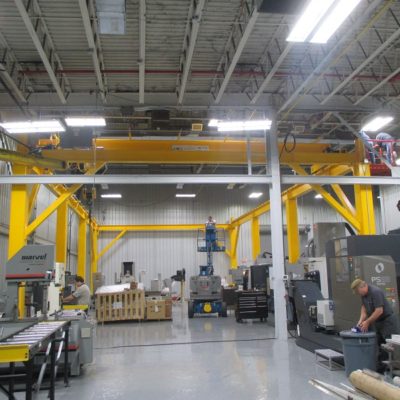 Senior Program Manager, Industrial Engineer
Ames True Temper
"As a representative of the Ames companies, it is with great pleasure that I would have the opportunity to write this letter. In my entire tenure here at Ames, I have not had any construction projects managed as effectively and as thoroughly as I have with your company. To be able to continually report such a large and complex project as "On time and on budget" has been an irreverence, to say the least. Despite all of the obstacles, Centurion Construction was able to perform efficiently, effectively, and with true professionalism throughout all of our projects and sub-projects together. The work ethics instilled within your company clearly shine through the quality of your work and through your team members. Thank you for your exceptional and accommodating methodologies. Your fairness and willingness to tackle anything we could throw at you is a business model rarely found in your industry these days. Well Done! Centurion Construction is a credit to the industry, and worthy of the highest praises."