[ 9/2023 ] Centurion Celebrates 12 Years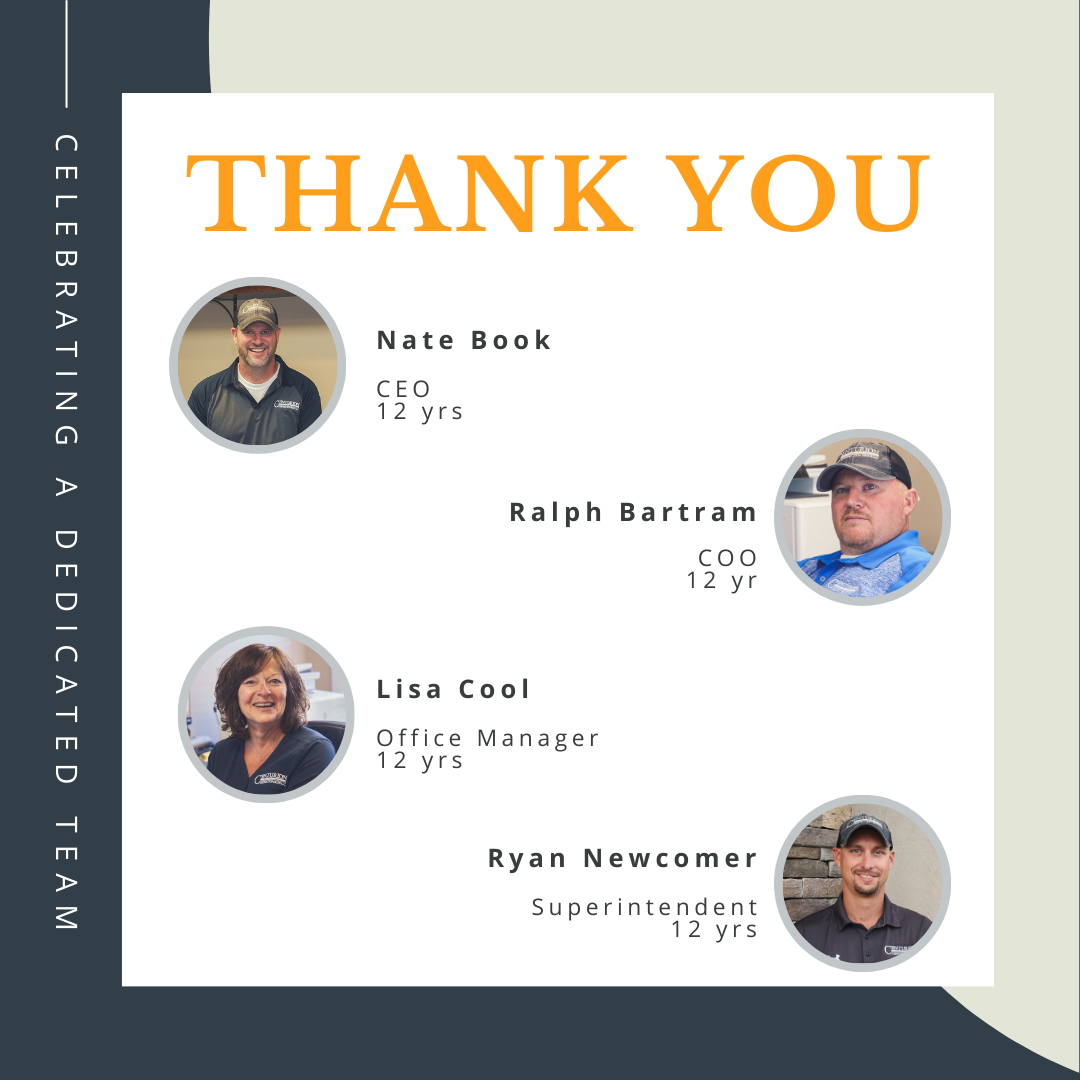 This month Centurion celebrates 12 years of building excellence through partnership, process, & design!! We are so grateful for a team that lives and delivers with purpose, especially those who have been here since Day ONE –
CEO Nate Book, COO Ralph Bartram, Office Manager Lisa Cool, and Superintendent Ryan Newcomer.
Looking forward to what year 13 will bring!