[ 6/2022 ] Playing for a Cause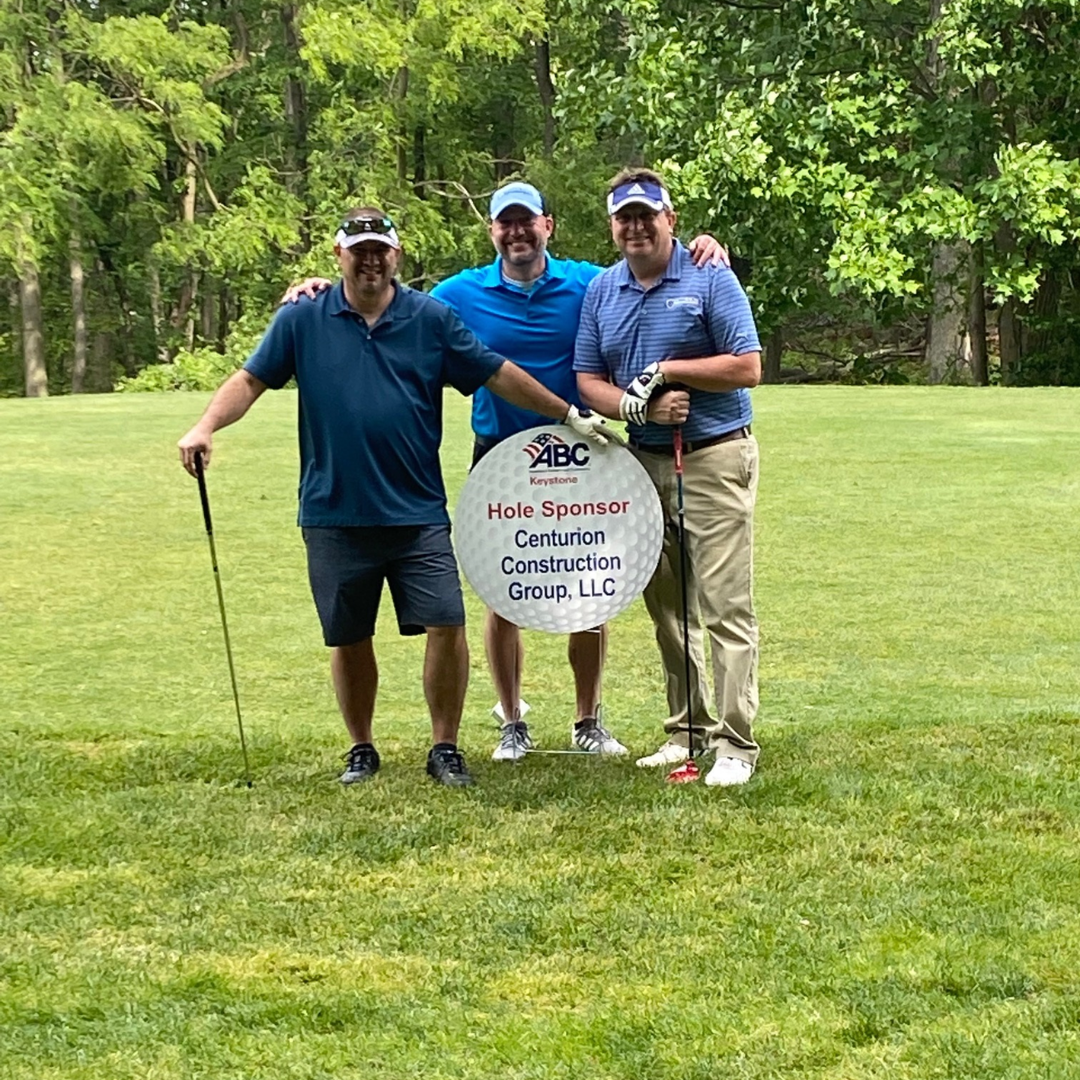 June has been a busy month of swinging on by the the golf courses to support local organizations that have a positive impact in our communities and work force.
On Monday June 6th, Centurion Construction participated in Member's 1st Annual Golf Outing at Hershey Country Club. The golf outing was a benefit for the following organizations The Salvation Army of Harrisburg, Helping Harvest, Aaron's Acres and Central PA Food Bank. Participating in the event was Nate Book, Brett Garman, Aaron Leighow, and Justin Shoemaker from Landmark Commercial Realty. Centurion was a Platinum Sponsor in this year's event.  
On Tuesday June 7th, Centurion Construction participated in an outing held at Iron Valley Golf Club in Lebanon PA on June 7th, for ABC Keystone Chapter. The event helps raise money for ABC's apprenticeship program as well as ABC's PAC program. Centurion was a hole sponsor and attending was Scott D'Orazio, Troy Clark, me and Todd Radel from Pennsy Supply (not pictured).