[ 3/2023 ] The To Do List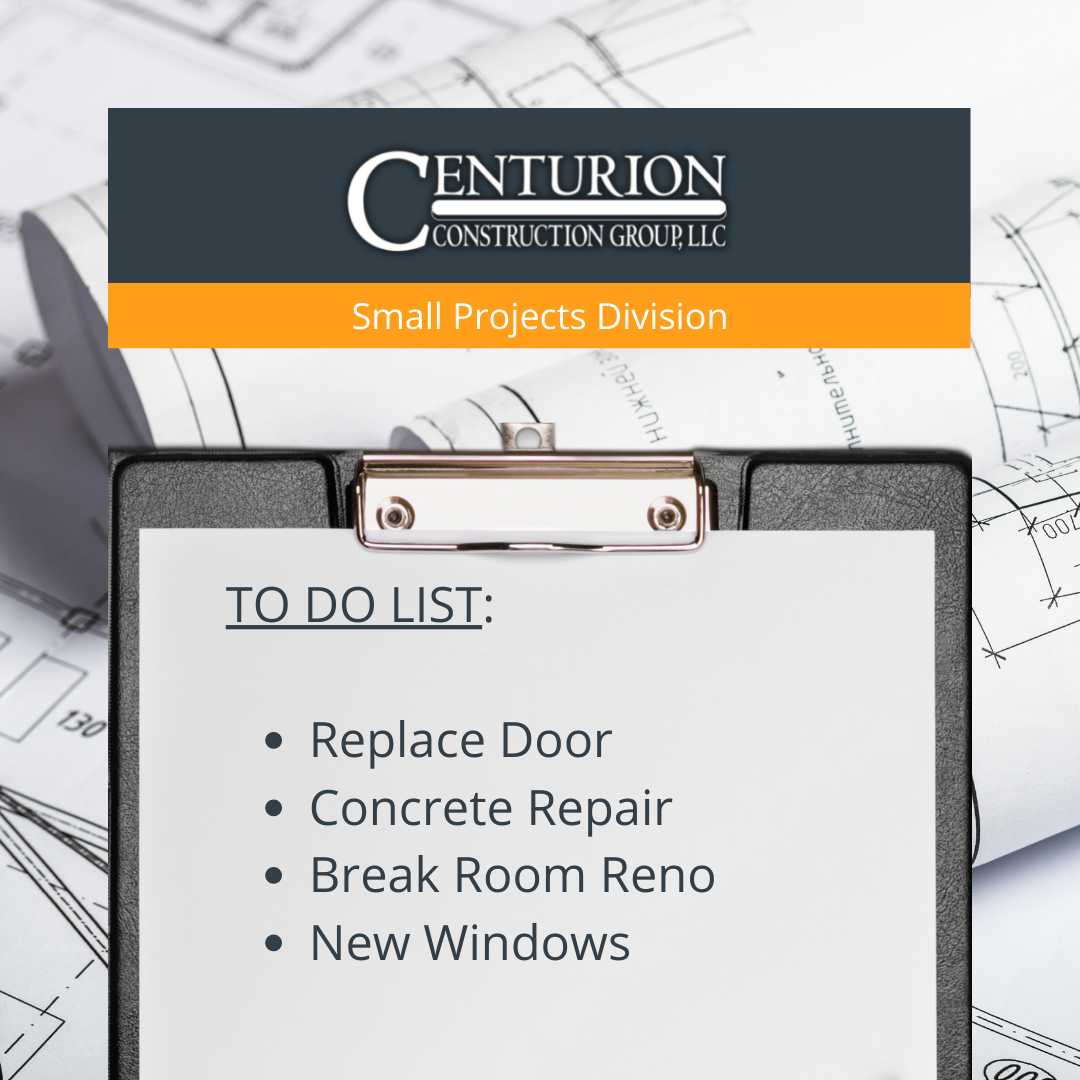 ✔️ Want to get some things crossed off the To Do List?
Centurion Construction holds the capacity to respond to all your building & facility needs. Whether it's large-scale dreams or small project details we are committed to serving you and building excellence!
Our Small Projects Division is specialized to address needs & create solutions for projects:
* That are "quick hitting" & typically permits are not required
* Including anything from replacing doors, concrete repairs, all forms of renovations, and beyond
Our dedicated team is supported by our commercial projects unit and will quickly respond to:
* Meet with you on site
* Develop drawings
* Write up scopes of work
* Provide estimates & proposals
We are here for you!