[ 02/2019 ] Lauren Herr – Estimating / Pre-Construction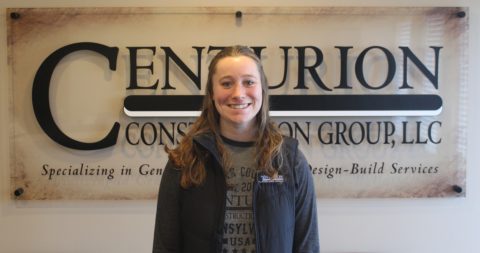 Centurion is pleased to announce that Lauren Herr has accepted our offer for a full-time position. She will be working as a valued member of our Pre-Construction Team to accurately estimate and evaluate our construction projects during the Design and Programming Phases. Lauren is a Senior at the Pennsylvania College of Technology in Williamsport, PA and proved herself to be a valuable team member during her Summer Internship with Centurion in the Summer of 2018.
Lauren is currently majoring in Construction Management with a double minor in Innovation in Engineering and Business and will be graduating after the Spring 2019 Semester.